Commander 4 is the software that allows you to connect an E-Stim Systems 2B to a PC or Mac, and thus allow you to control the 2B from the computer, as well as record and playback 'sessions'.
Although Commander was originally developed on a Mac running macOS High Sierra, It has also been tested on Catalina and Big Sur, with the new M1 hardware. it should also operate correctly on older versions of macOS. If has also been tested on Windows 10, Windows 7, and should work on Windows 8 and 8.1. We also offer Commander 3 for Linux, although the Linux version is not actively supported at this time.
Which Version?
Commander 3 is designed to operate with E-Stim Systems 2B running 2.106 firmware and below. Commander 4 is designed to operate with 2B's running firmware 2.2. and above. If you are not sure which firmware your 2B is running, we have a video on how to check what firmware version your 2B is running. The instructions here are for Commander 4.
Download
Step 1, download Commander 4 zip file from the user support forum. and save to your desktop.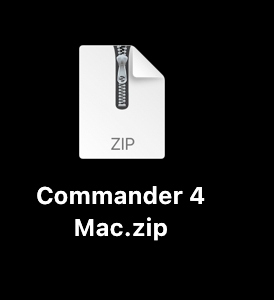 Uncompress
Double click on the downloaded zip file to uncompress the file.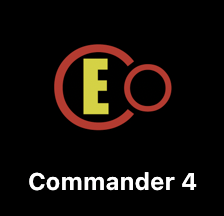 Run

Double Click on the downloaded Application File.
If you get the following warning,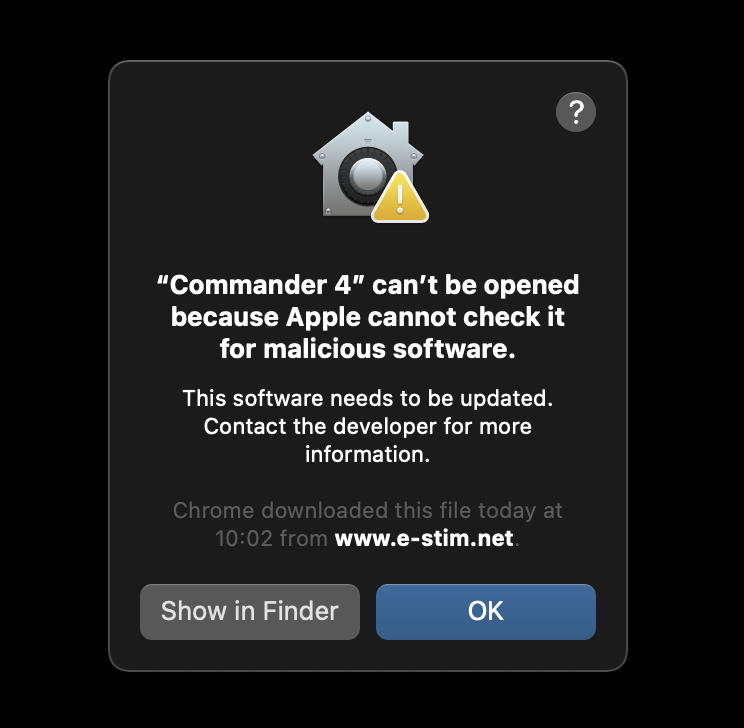 Then you will need to Click OK, then
press control on your keyboard at the same time as clicking on the application, and you should see a drop down menu.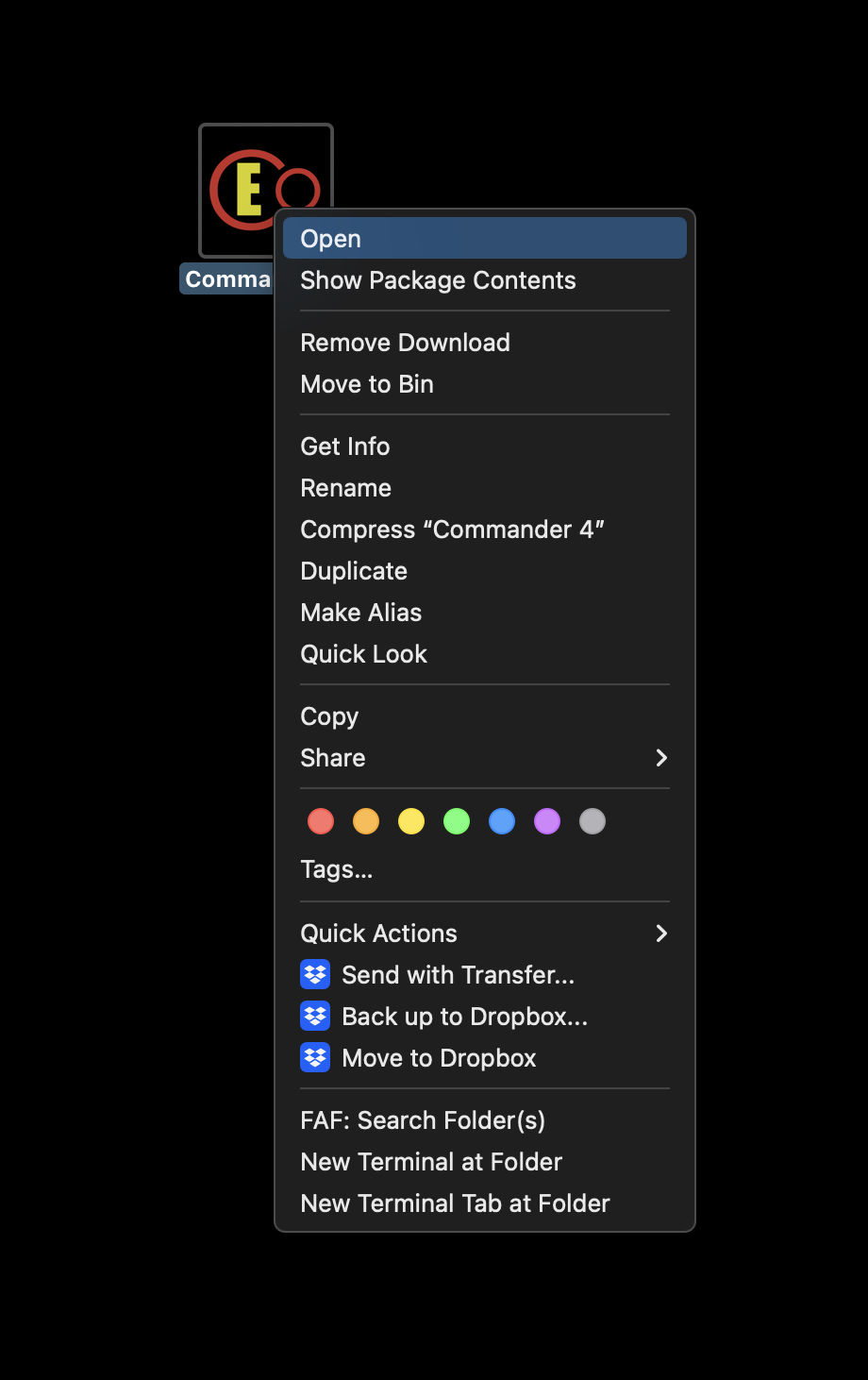 now select open from the drop down menu,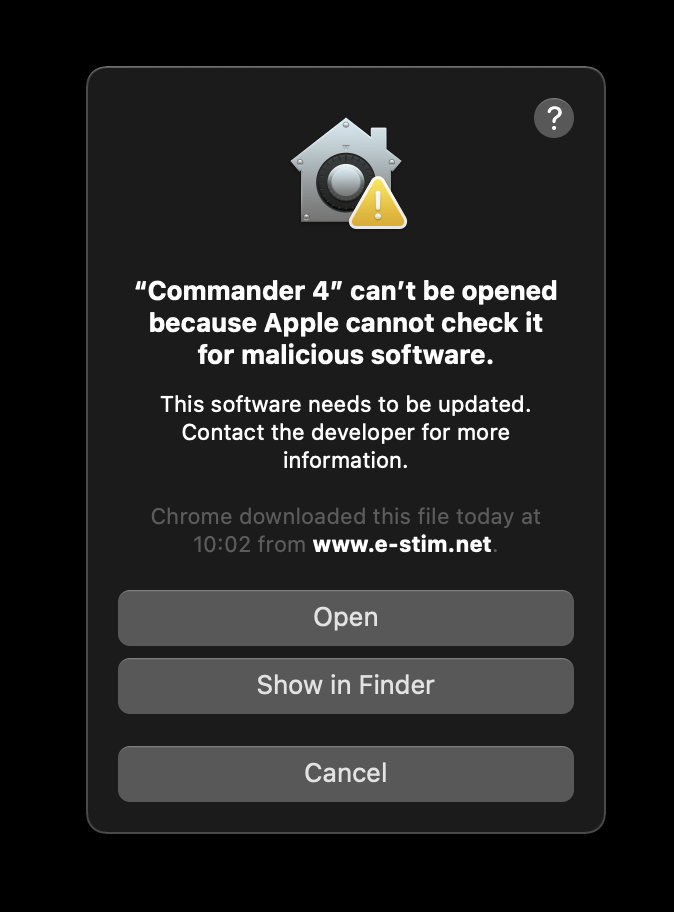 and now select open. This should now update your security settings allowing you to run Commander 4. If everything has worked you should now see Commander 4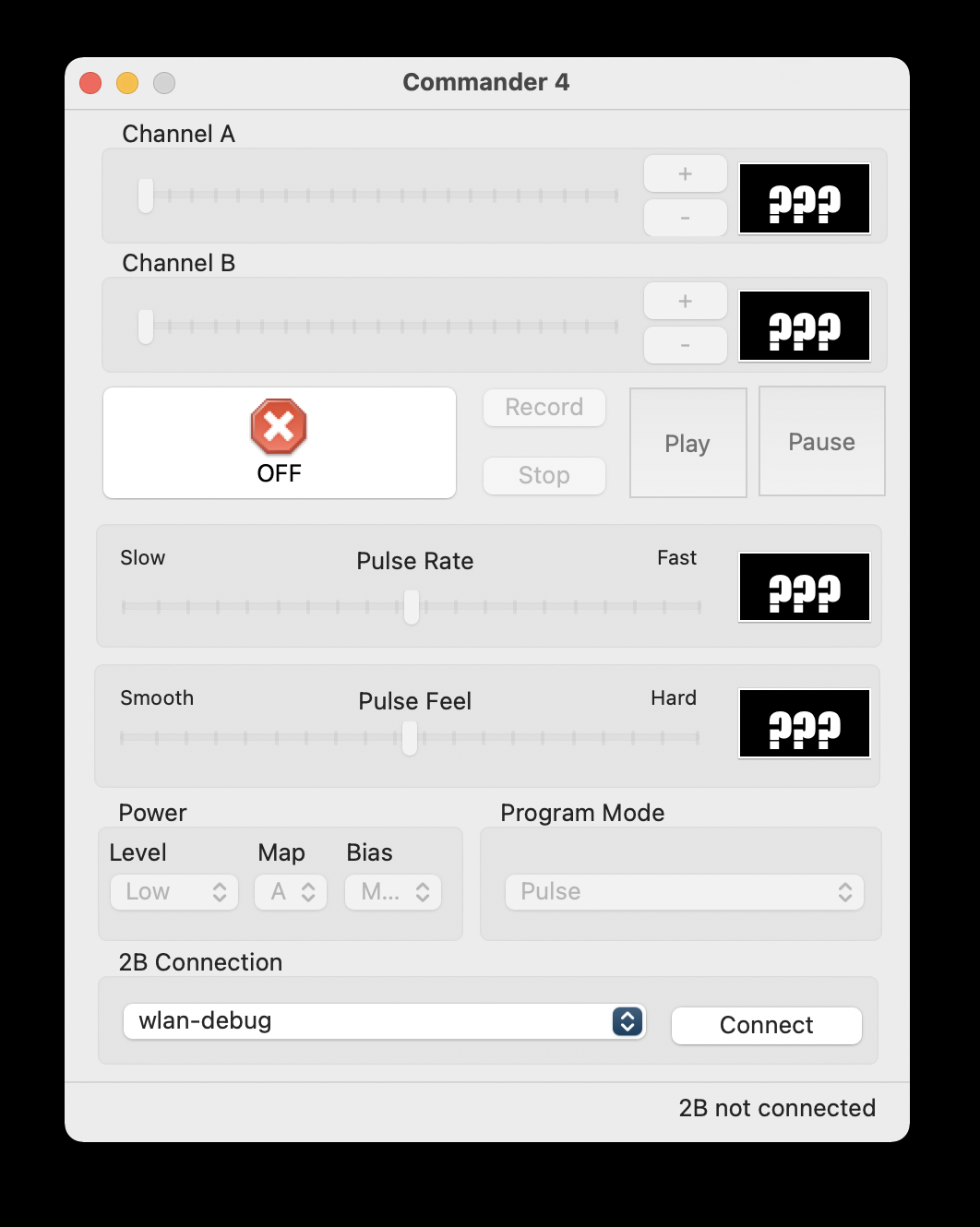 To Run Commander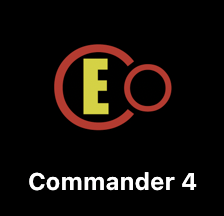 Click on the Commander Icon. Its that simple!!
Further details on how to use Commander can be found in our Using Commander 4 Guide for the Mac as well as Using the Session Player and Using the Session Recorder.